Description: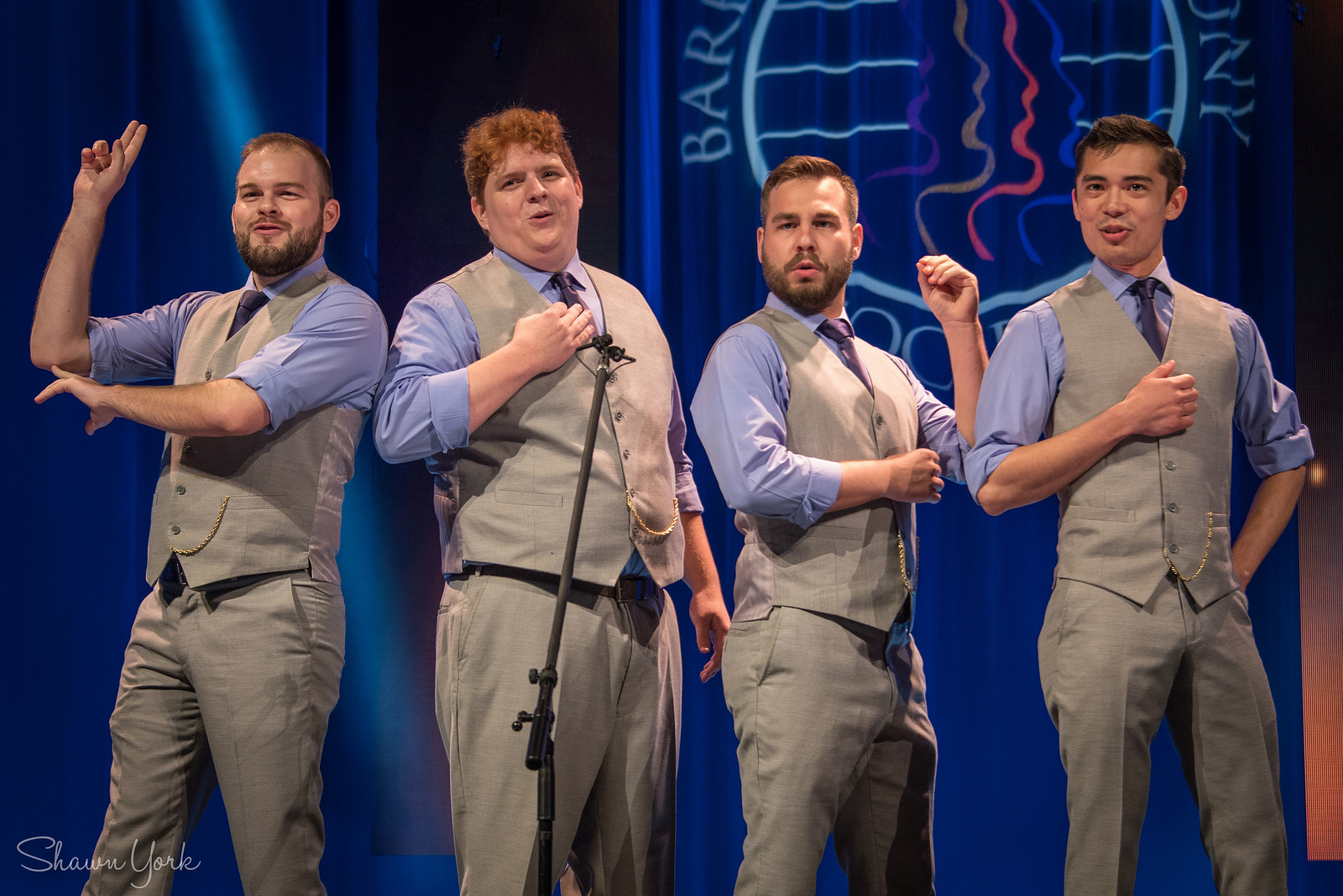 The Newfangled Four is a barbershop quartet based in sunny Southern California.
Formed in the fall of 2012, this foursome quickly bonded through their involvements
with the Westminster Chorus and Masters of Harmony, two well-renowned choruses in
the Barbershop Harmony Society. Each with their own levels of musical and barbershop
experience, it didn't take long for this quartet to start building a repertoire of challenging,
yet exciting arrangements. The quartet was fortunate enough to become the 2013
International Collegiate Barbershop Quartet Champions and the 2013 Far Western
District Quartet Champions. In 2014, they received the Dealer's Choice Award for being
the highest scoring debut quartet of the year, and in July 2017, placed 9th in the
International Quartet Contest. Over the years they have developed a reputation not only
for their fine singing and showmanship but also for their work and involvement in the
youth movement and are fortunate enough to travel across the country promoting the
barbershop art form as clinicians and educators. Entertaining audiences is their priority,
and they are constantly striving to be the next best thing!